Indie Game Studio
Games and apps development
We are a small studio working as freelancer and indie developer.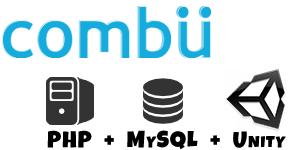 Add online features to your Unity project
in only 3 steps, it works right out of the box!
Combu 3.0

is currently available as closed beta, it features huge improvement and implements security with RSA+AES encryption of data request! Click here to read more, and apply for free download if you are a registered customer of Combu!