Indie Game Studio
Games and apps development
We are a small studio working as freelancer and indie developer.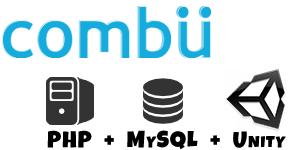 Add online features to your Unity project
in only 3 steps, it works right out of the box!
Combu 3.0 has been released, it features huge improvement and implements security with RSA+AES encryption of data request and response! Click here to read the release notes, the upgrade from 2.x is free of charge!