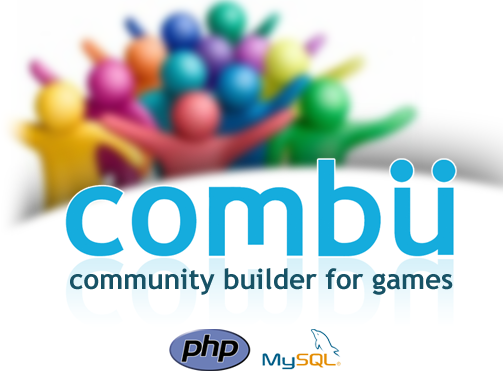 Store your game data on a web server and access them as easy as calling one method! Tens Unity developers are already using Combu into their own games, be one of them and port easily your game online!
Combu is a full featured solution to add online storage management for your player login system, highscores, friends, inventory and more for your games using a web server and MySQL database.
It is shipped with client source code for Unity (C# cross-platform desktop, web player, iOS, Android; easily portable to generic C# to be used out of Unity) and C++ (the included demo is a standard console application, but the core library should eventually be usable in your C++ game engine like Leadwerks) and supported by our team through the forum.
Players account
User registration and login system, customizable through custom data
Buddy list
Allow your players to connect with their friends and build a social net
Inventory storage
Store online the player's inventory list, each item is customizable
User files
Attach files to the player's account, like screenshots, settings file, etc.
Leaderboards Highscores
Add more challenge and fun to your game with online highscores
Achievements
Add achievements and titles to reward your players
News feed
Share your latest release notes with your players
Public/Private Messages
Allow your players to exchange in-game messages
Web admin
Includes a back-end application to manage the game data from a web browser


BUY NOW AND RECEIVE UPDATES FOREVER!
All the scripts are built in fully OOP, modular, extensible and event driven, the installation and usage are fully documented and the source code fully commented. Take a look at the documentations links above for code examples.

or purchase from alternative stores:

Unity Asset Store (only Server+Unity client)